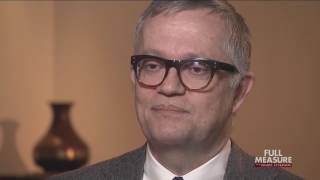 AF's Executive Director talks with Full Measure's Sharyl Attkisson about US-Saudi relations
The Arabia Foundation will be speaking with Sharyl Attkisson on Full Measure with Sharyl Attkisson, about the important US-Saudi relationship, and the continuing economic and social evolution of Saudi Arabia. Watch on to ABC7/WJLA on Sunday at 9:30am EST or catch the livestream on fullmeasure.news. Tweet your comments to @ArabiaFdn.
Ali Shihabi discusses a range of issues governing US/Saudi relations, refutes the claim that the Saudi government finances terrorist groups, and speaks about the rise of Islamophobia and fearmongering in Western politics. He argues that former president Obama's drive to complete the Iran nuclear deal blinded his administration to the regional threat posed by Tehran and delves into the Trump Administration's so-called 'Muslim ban' and its policy toward the Islamic Republic.